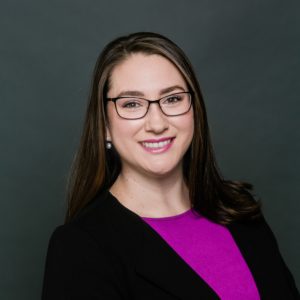 HannaLore Hein comes to SHRA with a B.A. in History, an M.A. in Applied Historical Research, and coursework in American Architectural History. Her long-standing passion for history led her to enroll in a class taught by renowned historian, Dr. Patricia Limerick as a sophomore at the University of Colorado, at Boulder, which sparked her interest in regional and western American history. In May 2011, HannaLore Hein graduated Magna Cum Laude in History and with the Center of the American West's certificate in Western American Studies. In the fall of 2012, HannaLore began a graduate program in Applied Historical Research at Boise State University where she focused her studies on the entrepreneurial and environmental history of the American West. The culmination of her studies was a master's project that used architectural history as a lens through which to explore the corporate histories of two legacy companies in Boise, Idaho and their role in creating a sense of place. While at Boise State University, HannaLore participated as an inaugural member of the University's Venture College, where she networked and developed real-world entrepreneurial and business skills. She also partook in a year-long internship with Stevens Historical Research Associates (SHRA) from 2013-2014. HannaLore became a full-time Research Historian with SHRA after earning her degree in May 2015.
HannaLore has experience working in numerous federal record groups, including the Bureau of Reclamation, the Office of Alien Property Custodian, the Bureau of Ships, and the U.S. Shipping Board. She has also worked in various manuscript collections at the Idaho State Archives, the California History Room, Special Collections of UN-Reno, Boise State University, University of Texas-El Paso, New Mexico State University, and the Bancroft Library at UC-Berkeley. HannaLore is also a registered Reader at the Huntington Library and has researched in their rare books and manuscripts collections. HannaLore leads Business Development efforts for SHRA and is busy exploring opportunities in new markets, forging alliances with complementary local business partners such as Ecosystem Sciences, and fostering relationships with new clients.
In addition to her academic achievements, HannaLore is involved with several organizations. In August 2017, HannaLore led an ArchWalk presentation for Preservation Idaho, which focused on the architectural history and contributions of the Jordan-Wilcomb Construction Company. HannaLore has served on the Boise State Alumni Association Board of Directors since May 2016. That same month she also became an active member of The Junior League of Boise, Inc..  In 2018, HannaLore received the President's Award from The Junior League of Boise for her service to the League and for her work on the League's 90th Anniversary Celebration, and in 2019, she received the Junior League Community Service award for dedication to service within her community. She served as a Recent Graduate board member on the Board of Directors for the Center of the American West from 2012-2015 and on the Boise Tango Board of Directors from 2015-2019. Most recently, she accepted the offer to serve again on the Center of the American West Board of Directors for a three-year term as a full voting board member.