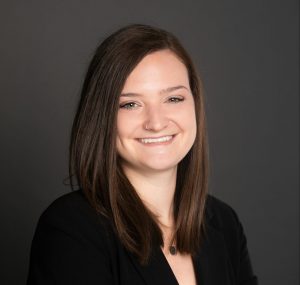 Jennifer Tucker spent her childhood in Barre, Vermont, and her adolescence in Bloomington, Indiana. She has long embraced a passion for history. Fascinated by the Oregon Trail and westward expansion as a child, Jen began devouring books on the past and continues to do so with the same eagerness and enthusiasm to this day. In 2017 she graduated from Indiana University with a Bachelor of Arts in United States History and a minor in Spanish. In 2019 she earned a Master of Arts in Applied Historical Research from Boise State University. She is currently working to turn her thesis, which explores the urban environmental roles of Boise's public cemeteries, into a book.
Before joining the team at SHRA in 2019, Jen served as an Urban Trails intern and then as the Urban Trails Coordinator for the Boise City Department of Arts & History. She also gained valuable public history experience as an archival intern at the Indiana University Archives. There, she developed an online exhibit of one of the former university president's home movies.
Jen wholeheartedly enjoys investigating the past and making it relevant in the present. She advocates for the practical applications of historical knowledge, but also strongly believes in the power of history to create a sense of place and identity at the community, family, or individual level.
When she isn't working, Jen is most likely running, hiking, or consuming coffee with friends. She loves living in Boise, where the Greenbelt and foothills are easily accessible and rugged wilderness is but a few hours' drive.